(716) 877-1100 | (888) 497-2330 – 932 Kenmore Ave, Buffalo, NY 14216
[divider style="single" border="small" color="#0000ff"]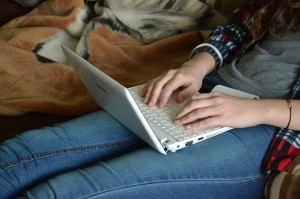 KR Communications is excited to bring you and your family the future in broadband Internet. Beamed from the most powerful communications satellite in space, Exede delivers lightning fast speeds with download speeds up to 12 Mbps and upload speeds up to 3 Mbps. Exede is a great solution for rural and city residents alike, looking for consistently fast and affordable Internet. We trust Exede for high speed Internet because its backed by the satellite technology pioneers at ViaSat.
State-of-the-Art. Exede uses the most advanced satellite Internet technology, and is owned and operated by ViaSat, an innovation powerhouse in satellite communications. You won't need to deal with wires or cables, or outdated technology.
Available. Since Exede is transmitted via satellite, you don't need to worry about whether or not service is provided in your area. Some big companies, like Verizon, advertise their services but then can't followup because of limited capacity or infrastructure. If you can get satellite TV, you can most likely get Exede Internet.
Fast. Instead of wasting time while your page loads or a file downloads, spend time actually using your Internet. Exede Internet works 240 times faster than dial-up and 4 times faster than average DSL. Stream videos and music, share photos, Skype, browse the web…Exede enables you to do everything you want online without the stress or low speed of alternative Internet providers.
Exede service uses new, groundbreaking technology to minimize latency and dramatically speed up page load times, giving you the web browsing experience you deserve.